Nasa Expedition Boards - SoM exercise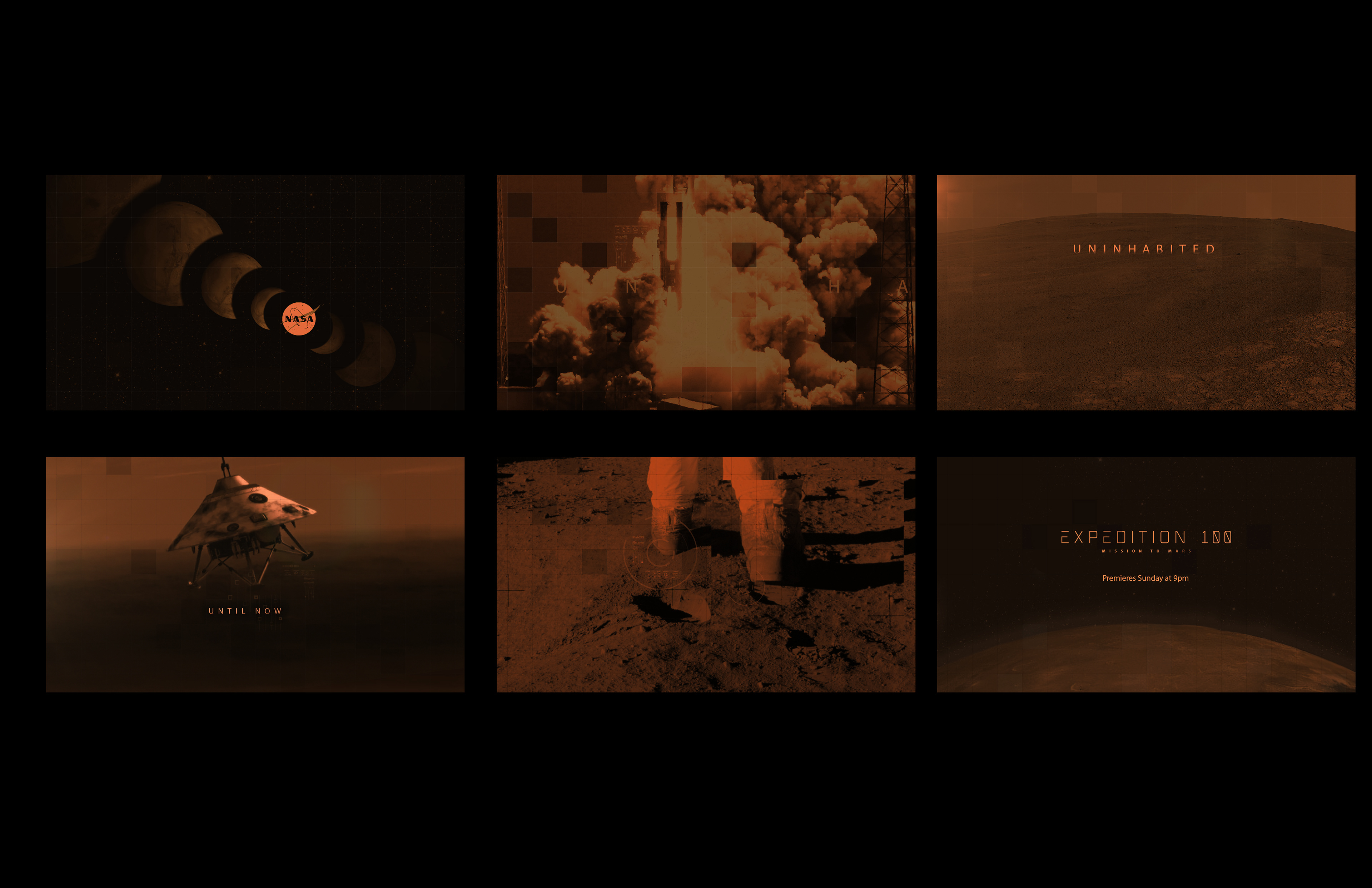 (FICTIONAL) Brief:

NASA is launching a new TV show (EXPEDITION TO MARS!!) and wants 5-6 Storyboard frames to show how the footage and graphics will be treated. They want it to feel dangerous, awe-inspiring and cinematic.
My Solution:

I originally included the Space Shuttle, but removed it after doing more research and realising it's a bit outdated. Got to try to keep it current and fresh! I made sure to structure my boards around a small narrative -  from launch to landing, and then cutting to a title at the climax to entice the view to watch the show. I think this works well as a teaser/trailer.

The dark/moody colour palette make it feel more dangerous and explorative, while the open epic shots of the mars planet add cinematic quality. I included some techy UI and grid elements to add to the scientific and groundbreaking feel of the series.